Black Female Doctor Takes Action Against Racial Disparities in Women's Healthcare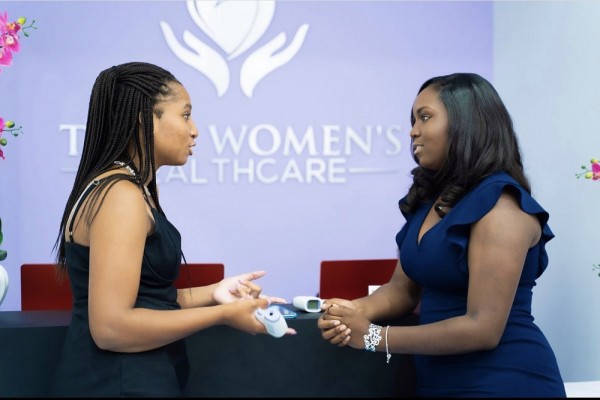 In early June, an intimate circle of family, friends, patients and the local community gathered for the soft opening of Trust Women's Healthcare, located in the Bedford Stuyvesant neighborhood of Brooklyn, NY.
Founder and Brooklyn native, Dr. Peggy Roberts, is passionate and dedicated to addressing the growing epidemic of women experiencing health complications.
Board-certified and NY-licensed Nurse Health Practitioner Dr. Peggy Roberts believes that all women of all ages and socio-economic backgrounds deserve a healthcare experience where all of their needs and concerns are understood and met. Dr. Roberts' vision is to "put the trust back into women's health" and to "address the racial disparities within women's health by providing access to care". After years of long-lasting patient relationships and successfully providing obstetric, gynecologic and aesthetic care for women, Dr. Roberts formed a team of competent and certified women's health providers who strive to provide compassionate and peerless care to women.
Women of all ages can expect a specialized and trustworthy healthcare experience at Trust Women's Healthcare that provides comprehensive and holistic care, while offering a range of services to meet their unique needs, including but not limited to: Gynecology, Imaging & ultrasound, Menopause, Fertility & genetics, and Aesthetic Medicine (Botox, Fillers, Threadlifts) to name a few.
New patients can expect a unique and tailored healthcare experience that features modern medical techniques and treatments. Trust Women's Healthcare doctors and medical professionals use state-of-the-art medical equipment to perform tests and treatments. Dr. Roberts and Trust Women's Healthcare's goal is to educate, elevate and empower women to make the best-informed decisions regarding their health and wellness. Their ability to offer comprehensive care to treat both everyday and chronic health conditions will make Trust Women's Healthcare the preferred women's healthcare practice in Brooklyn and the greater New York communities.
Trust Women's Healthcare is open and accepting new patients. Dr. Roberts and her expert team of medical professionals are ready to provide an exceptional healthcare experience to women of all ages.
Visit www.trustwomenshealthcare.com for more information and to schedule an appointment today. Stay connected with Dr. Roberts and Trust Women's Healthcare on Facebook & Instagram: @trustwomenshealthcare
About Dr. Peggy Roberts:
Dr. Peggy Roberts is a board certified, New York licensed Women's Health Nurse Practitioner. She has spent over a decade caring for women of all ages. She has spent over a decade caring for women of all ages. She has extensive experience in preventative medicine for women, high-risk pregnancies, other medicine and aesthetics.
Media Contact
Company Name: Trust Women's Healthcare
Contact Person: Dr. Peggy Roberts
Email: Send Email
Phone: 929-788-7878
Address:318 Gates Avenue Lower Level Suite C2
City: Brooklyn
State: NY 11216
Country: United States
Website: www.trustwomenshealthcare.com